Australia's partner of choice for cloud Unified Communications Solutions and support services.
Innovate
Access4 brings the power of Unified Communications and Collaboration as a Service (UCaaS) through the BroadSoft voice, video and Unified Communications platform. To help our partners stay ahead, Access4 provides the most up to date version of the BroadSoft platform with all upgrades delivered within six months. This ensures partners and their customers have the latest features and functionality delivered in a managed and tested environment to truly take advantage of Unified Communications.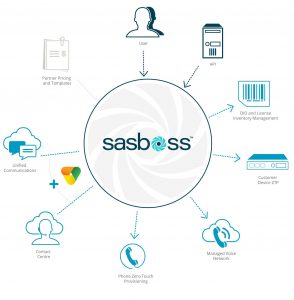 Empower
SASBOSS™ by Access4 allows our partners to manage their customers locally and seamlessly. Be it new user activation or changes; the user, their IT staff or their partner have full control through SASBOSS™. SASBOSS™ provides billing so partners can track usage, costs, and revenue; and customers can manage costs.
Partner
Access4 has been structured from the ground up to support only partners. From true multi-tenanted platforms to tiered user control across all systems the partner engagement has been considered from the start. A comprehensive partner program ensures that our partners have all the support they need. Access4 solely supports the Australian partner community and does not have a direct to the market channel.
We Empower Our Partners
At Access4 we want to empower our Unified Communications partners with leading global technology solutions in a way that seamlessly allows them to deliver to their customers in the Australian Mid-Market.
As a Unified Communications provider, Access4 supports customers' existing relationships with their IT services partner to manage their Unified Communications solutions as a service (UCaaS). We provide the UCaaS and CCaaS technology of choice using BroadSoft, making it simple and available in deployments of all sizes so partners can provide solutions to their customers. The customer is able to deal with the IT provider they trust and gain access to leading technology on a per-user basis. We strive to be an employer of choice recognising that it's people that make a difference to service while creating optimal value through service excellence and innovation.